Fall has arrived and that time of the year has come where the weather often makes one want to stay home and do cozy. And what better way to do so than being accompanied by amazing amazing music?
Luckily, a bunch of Post-Dreifing bands have been busy bees during Covid-19, writing and recording new material; and new kids are emerging on the block.
Korter Í Flog started the party with their release 'hvað segiru king' (what's up king) that came out Sunday, September 27. It was recorded over the summer of 2019 at a summerhouse. You can as always listen on Post-Dreifing's Bandcamp. All profit goes towards the non-profit organisation No Boaders Iceland. Album art is made by Susan_Creamcheese aka band member Vilhjálmur Yngvi Hjálmarsson.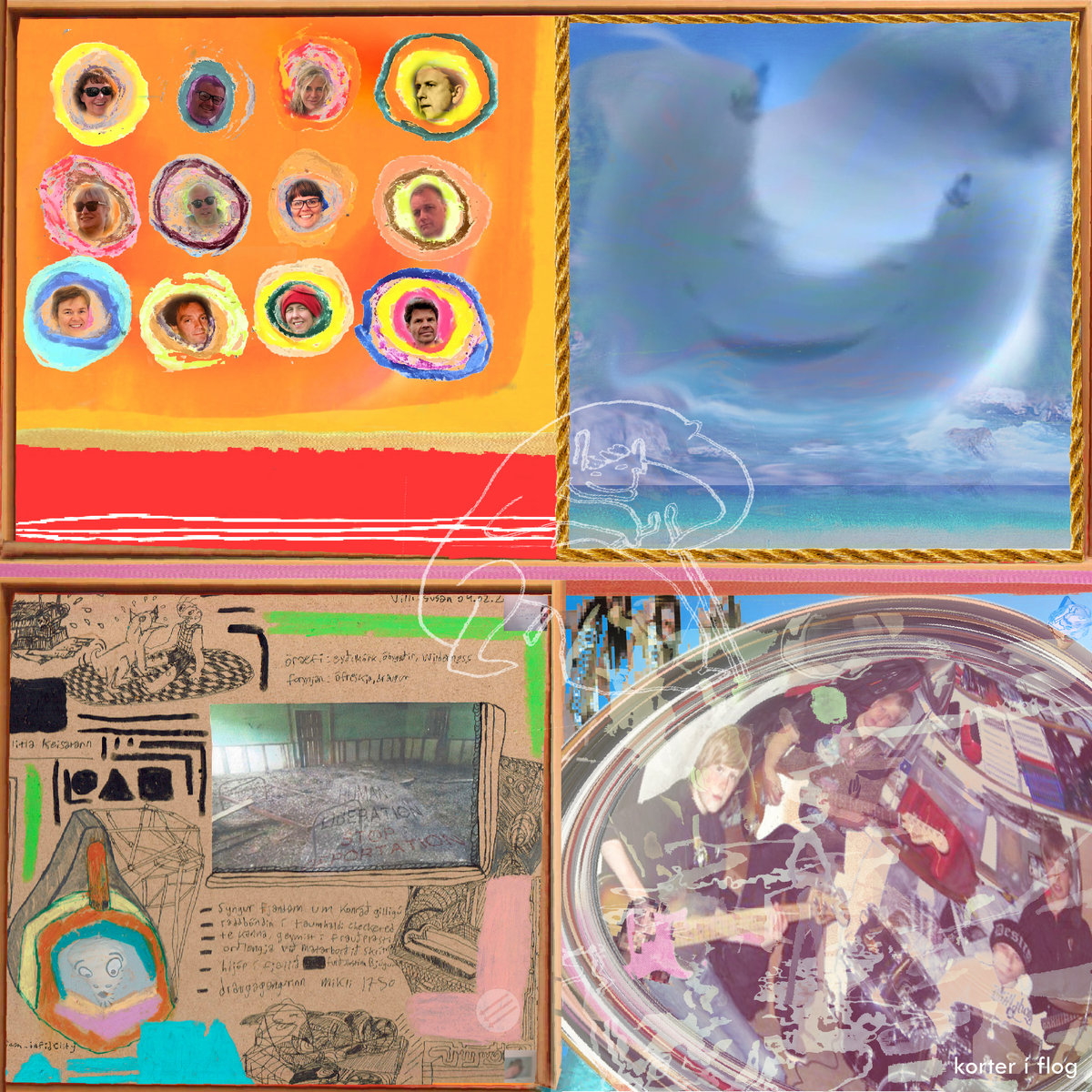 Next album to be released is by Tucker Carlson's Jonestown Massacre that will be out on the 9th of October! They already have four releases under their belt and the next in line bears the title 'Ingilín'.
Ólafur Kram have an album brewing and hope to have it ready for a release in early November, the perfect time for music to sooth the ever darker days. Working title is Nefrennsli/kossaflens (Runny nose/kissing flu).
Trailer Todd are planning a release for late November with the possibility of being postponed to early 2021. The working title is 'Truck Life' and will be their first release. In addition, Trailer Todd have a live-session that is due to come out in October that was recorded for one of Post-Dreifing's summer sessions during the 'Big Party Post Club International' Iðnó takeover. Check out the session by Flaaryr that was recorded at the same set and get excited! The stage was designed by Kosmonatka.
All sessions recorded throughout the summer are available on Post-Dreifing's YouTube-channel.
Adding to an already exciting November, acid-rave-extravaganza three-piece techno-banger crew Sideproject have announced their next EP 'Radio Vatican' to be expected finalised for release by then.
BSI have been busy recording in Berlin through September and they aim at releasing their album 'Sometimes Depressed, but Always Anti-fascist // Stundum þunglynd, en Alltaf Anti-fasísk' in February/March 2021.
Already released albums not to be forgotten from 2020:
ARTIST: atiseq
TITILE: a stochastic collision risk model for seabirds in flight.
RELEASED: January 20, 2020
ARTIST: Suptersport!
ALBUM: Ég smánaði mig and Dog Run EP
RELEASED: February 26, 2020 and July 24, 2020
ARTIST: SPAÐABANI
TITLE: rokkarabíó
RELEASED: May 29, 2020
ARTIST: AAIIEENN
TITLE: Convex
RELEASED: August 13, 2020
ARTIST: Skoffín
TITLE: Skoffín hentar íslenskum aðstæðum
RELEASED: May 22, 2020
Written by Ida Juhl